Bibi Beach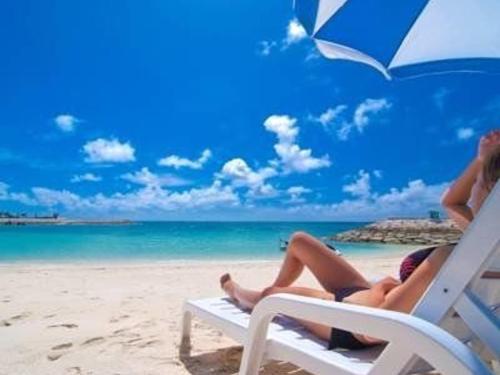 A wonderful and relaxing time on the white sand beach in a tropical

resort.
From the Southern Beach Hotel & Resort Okinawa to Bibi Beach is less than 1 minute on foot. Enjoy all kinds of ways to spend your holiday here at the water's edge with marine sports. Please enjoy the beautiful ocean from the hotel's balcony.
Enjoy a walk and activities at Bibi Beach.
Bibi Beach is a beautiful white sand beach in front of our hotel. Enjoy the crystal clear ocean water and the colourful sunsets.
Beach season is from the end of April to the end of October.
Swimming period
March . 31 . 2019 - October . 31 . 2019
Swimming time 09:00-18:00 ( July&August 09:00-19:00 )
Open hour of facilities 08:30-20:30 ( April - October )
08:30-18:30 (November - March )
*The swimming time above depends on the season.