Premium Lounge Service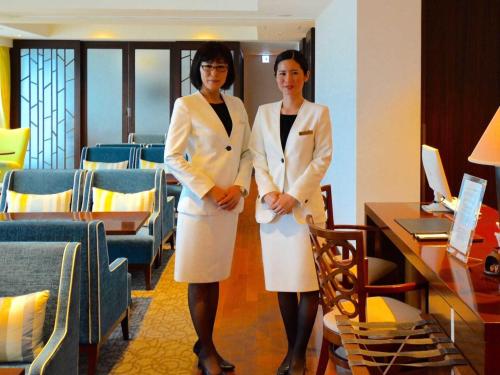 Hospitality with a personal touch.

The "Premium Lounge", that only guests staying on the premium club floor can use, is a private lounge where you can enjoy high-quality peace and relaxation. In addition to a smooth check-in / check-out at the concierge desk, we welcome everyone with extensive hospitality such as a presentation as the time zone which can be enjoyed throughout the day, private rooms which can also enable you to work on and desk where personal computer was installed.
Premium Service 1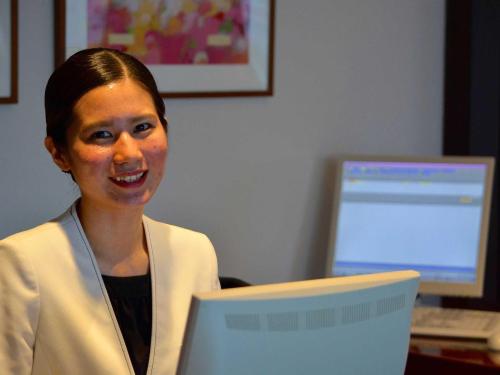 Smooth check-in & check-out with "Special desk" where concierge resides

A concierge dedicated to the premium floor will be able to arrange reservations for the facilities in the hotel and to guide information on tourist facilities and leisure outside of the hotel. In addition, we will produce "Exquisite Hotel Stay" with delicate hospitality to meet the needs of each and every one of you.
Premium Service 2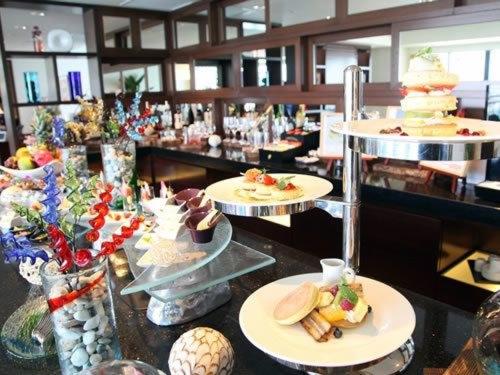 The variety of snack services with fulfilling menu.

From the continental breakfast to the nightcap, the premium lounge with an elegant atmosphere features fresh fruits with pancakes made with mascarpone cream and berry sauce, organically cultivated coffee, as well as sweets unique to Okinawa,
You can enjoy a rich variety of presentations such as horsd'oeuvres, alcohol etc..

7:00 to 11:00
Continental Buffet Style Breakfast is served.

14:00 to 16:00
Coffee, Tea, a variety of Soft drinks service with local Okinawan sweets.
Please enjoy pancakes with Mascarpone cream and Berry sauce.

16:00 to 18:30
Beer, Awamori, Brandy, Whisky, Wine, Sparkling Wine and Hors-d'ouver are served.

18:30 to 22:00
In addition to above cocktail menu, Grappa will be served.
Please enjoy with mixed nuts, cheese, and chocolate.

22:00 to 23:00
Please enjoy your cocktails as time will permit.
*Only drinks are served during this time period.
Premium Service 3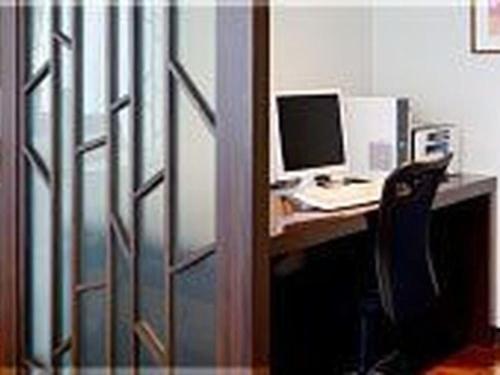 Business Center
We have 2 private rooms for your meetings or dining use.
We have 3 computer desks with high-speed internet service (Wifi/ Wireless LAN) with printers.
Service of operation 7:00 to 23:00
Tables and Seats
[Window side] 7 tables with 2 chairs each / Total: 14 seats
6 tables with 4 chairs each / Total: 24 seats
[Private Room] 2 rooms with a table and 6 chairs each/ Total: 12 seats